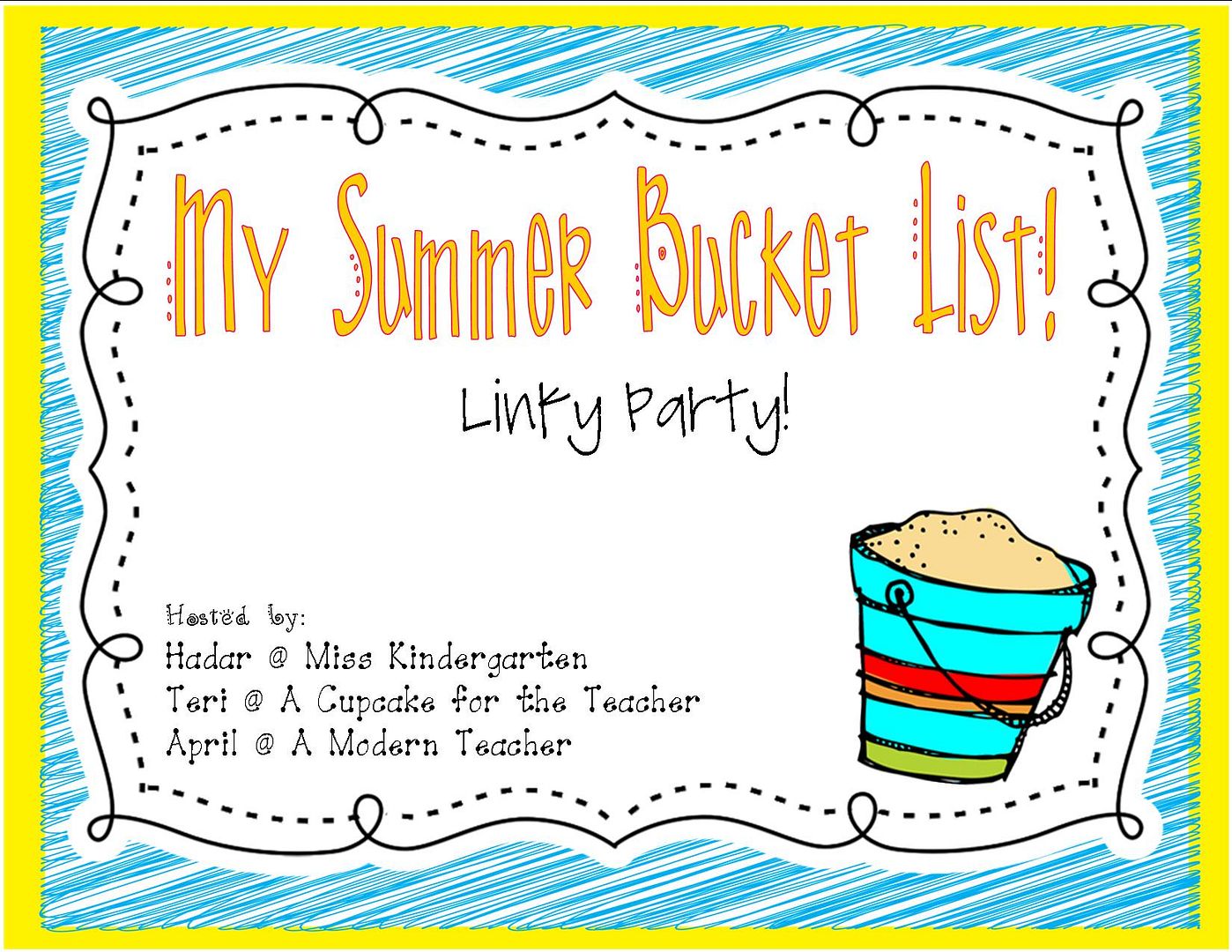 Reading the summer bucket lists is starting to inspire me!
1. Paint my bathroom. I have been putting it off for 3 years and boy does it need it!
2. Learn how to make pretty printables to share!
3. Spend time blogging & lesson planning.
4. Organize my many many many files of lesson plans, activities & worksheets.
5. Learn to play the piano with BOTH hands.
It's a start, right???
Read another bucket list here!